WELCOME
We develop and produce reels, hasps, Regal-Aufhänger and technical injection moulded parts made of thermoplastics.
Our specialities are one-piece reels and removable reels with various disc and tube diameters, materials and locking technologies.
Our product range is matched to practical requirements and we are happy to develop individual solutions for your tasks.
Simply get in touch with us and tell us about your special wishes and requirements. Our engineers, together with you, will develop the most efficient and economic solution for your task.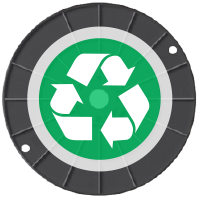 All our products are made from recyclable plastics. For some of the reels we already use recyclates. This saves resources and saves CO
2
.